Areas We Cover
Diem Legal is a reputable and trustworthy process server in the UK. We have strategically positioned local enquiry agents and process servers ready to serve your documents today. As a leading UK Process Serving company, we cater for every city, county, town and village throughout the United Kingdom. Our serving service is available 7 days a week / 365 days a year.
UK-Wide Process Service
+ Every City, Town and Village throughout the UK.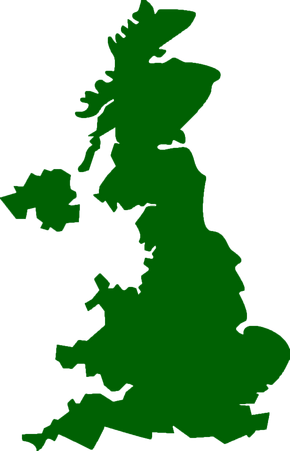 Examples of the court Documents we serve in the United Kingdom on a daily basis:
+ All types of court and legal documents
Serving Court Orders in the UK
Our process servers serve all types of court order and injunctions. We work on behalf of private individuals, law firms, solicitors, lawyers, councils, corporate organisations and charities. From one-off serves, to ongoing process serving, we provide the same great service throughout the UK for all of our clients.
The rules of process serving in the UK are constantly changing. Whether you need a divorce petition serving, a statutory demand, or a domestic abuse injunction you can rely on our servers to serve your documents in accordance with the most recent legislation. We have contacts nationwide, and understand the court document process in the UK. Whether you need documents collecting from a London courthouse and serving the same day, or are trying to serve someone off the beaten track, we know how to locate people and serve court summons and notices effectively.
Fixed Fee Process Server
Diem Legal UK Process Servers will make multiple visits to an address when necessary. This is included in our affordable fixed fees. If you require a court document to be served within 24hours with proof of service, we are the people to call. Our experienced team of enquiry agents and process servers regularly serve notices on behalf of overseas clients. We have been instructed from The United States of America, Canada, Australia, New Zealand, South Africa and Europe. If you need overseas process serving in the UK, we can assist you.
Legal Aid Process Serving
We accept Legally-Aided cases for process serving, and comply with the hourly rate structure that such cases require. Our serves are broken down into mileage and time in accordance with the LAA rates for process servers. Please advise us if you require uk process serving with the help of Legal Aid when you first contact us to enable us to handle your request in the most efficient way.
Instruct a Process Server
Call us today or fill in a website enquiry form for an immediate response. We will appoint a hand-picked agent to serve your specific papers in accordance with any special instructions and provide realtime updates when necessary to keep you updated of any case developments.